We continue to talk about tools for working with MySQL databases. In our reviews we test management and monitoring systems as well as other programs that will be useful for you to work with databases. Today we will consider a project called TeamSQL that has recently appeared on the market.
First, it is worth to mention that it is a relatively new project and the team is still working on it, adding new features, making it more advanced. For those who are interested, TeamSQL has put this out for public access RoadMap – https://github.com/TeamSQL/desktop-app/projects/3
TeamSQL currently runs on macOS, Windows, Linux. The first step is the registration.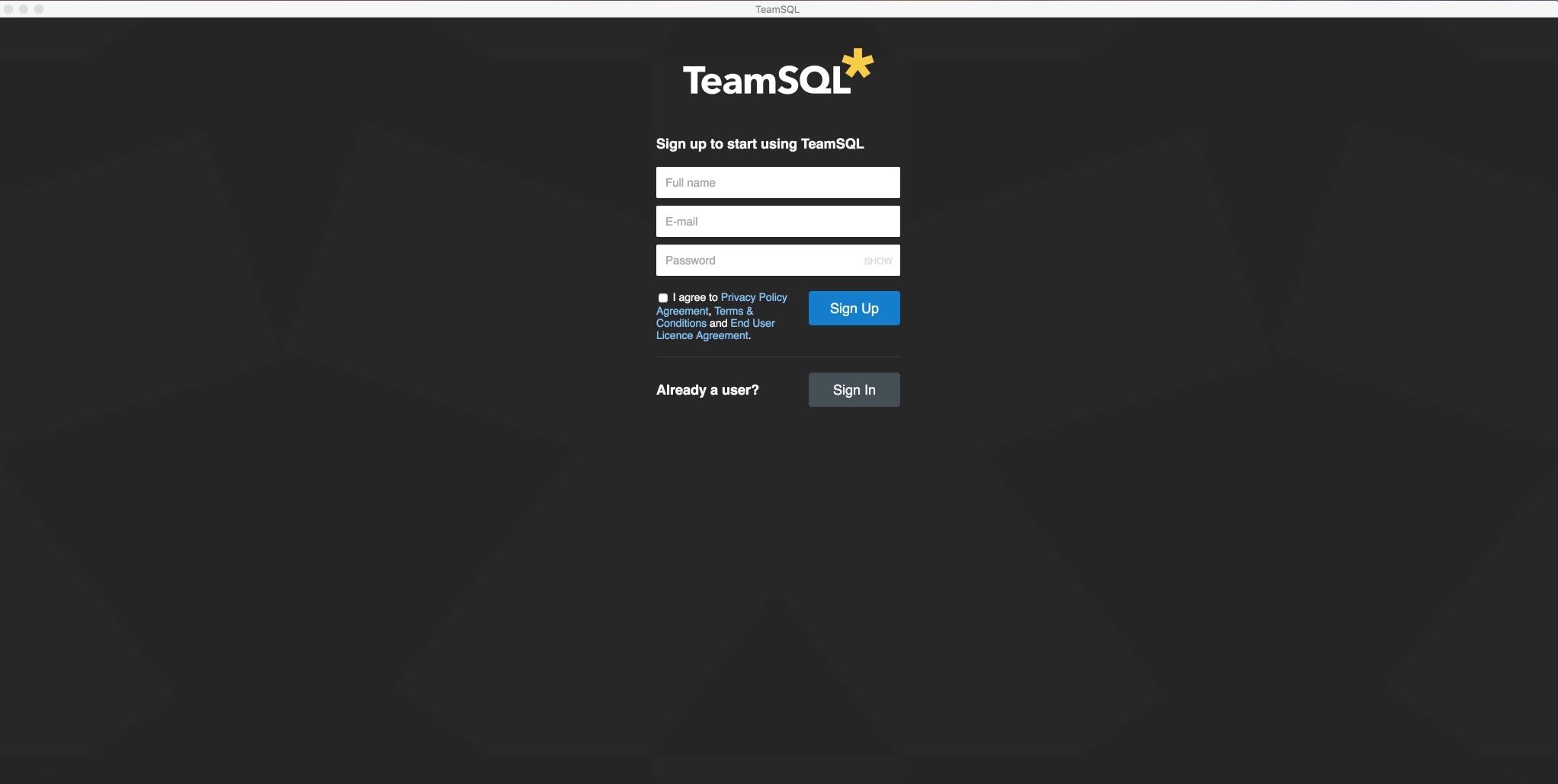 Once you complete the registration you will be redirected to the main menu where you can create a connection. You will need to fill in all required information to connect to your database.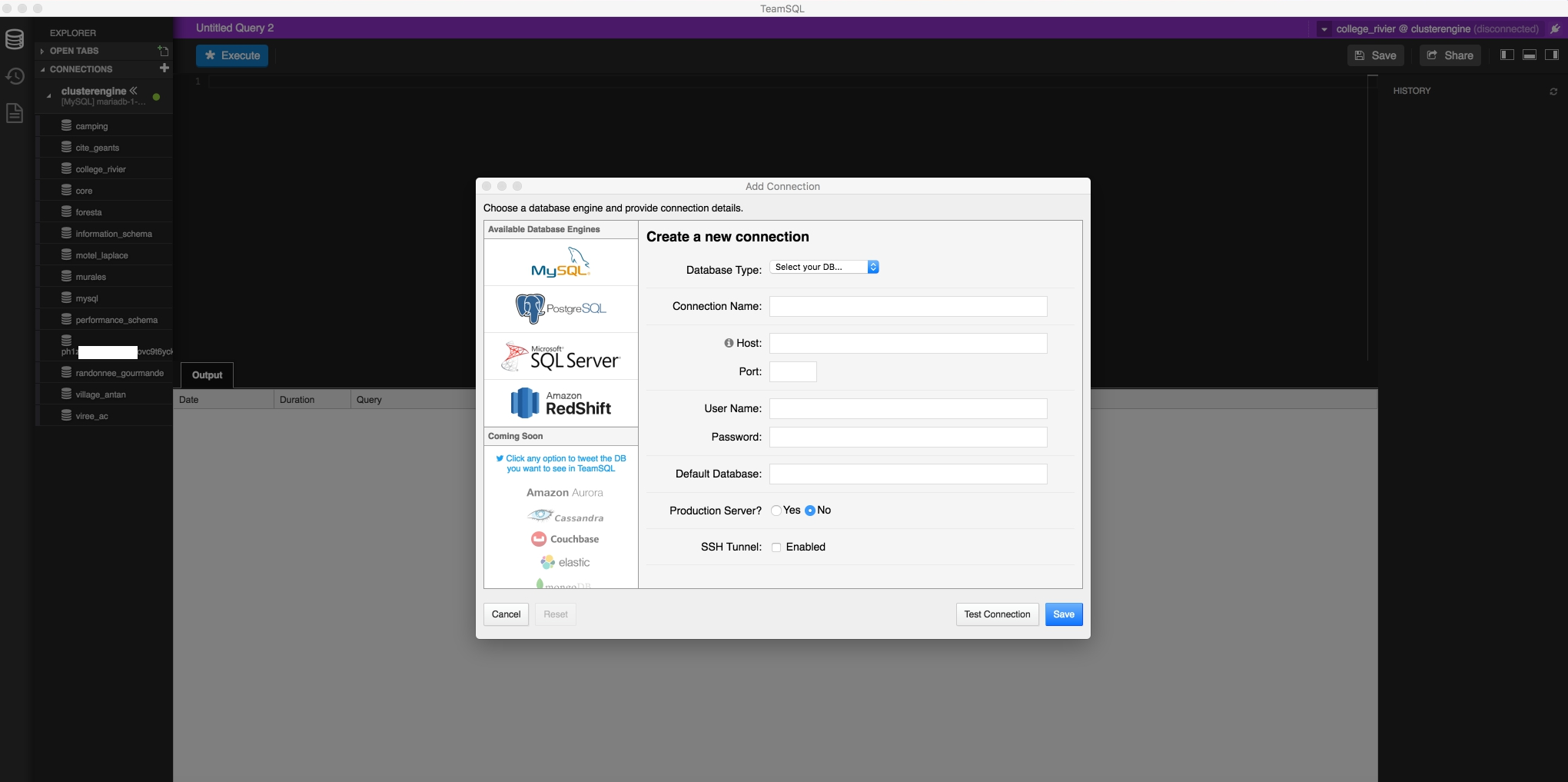 If the connection was successful, then a green light will appear in the Connections on the left, which will indicate that the database is ready to use. There are also tabs Tables, Views, Functions where you can see the database with which you work.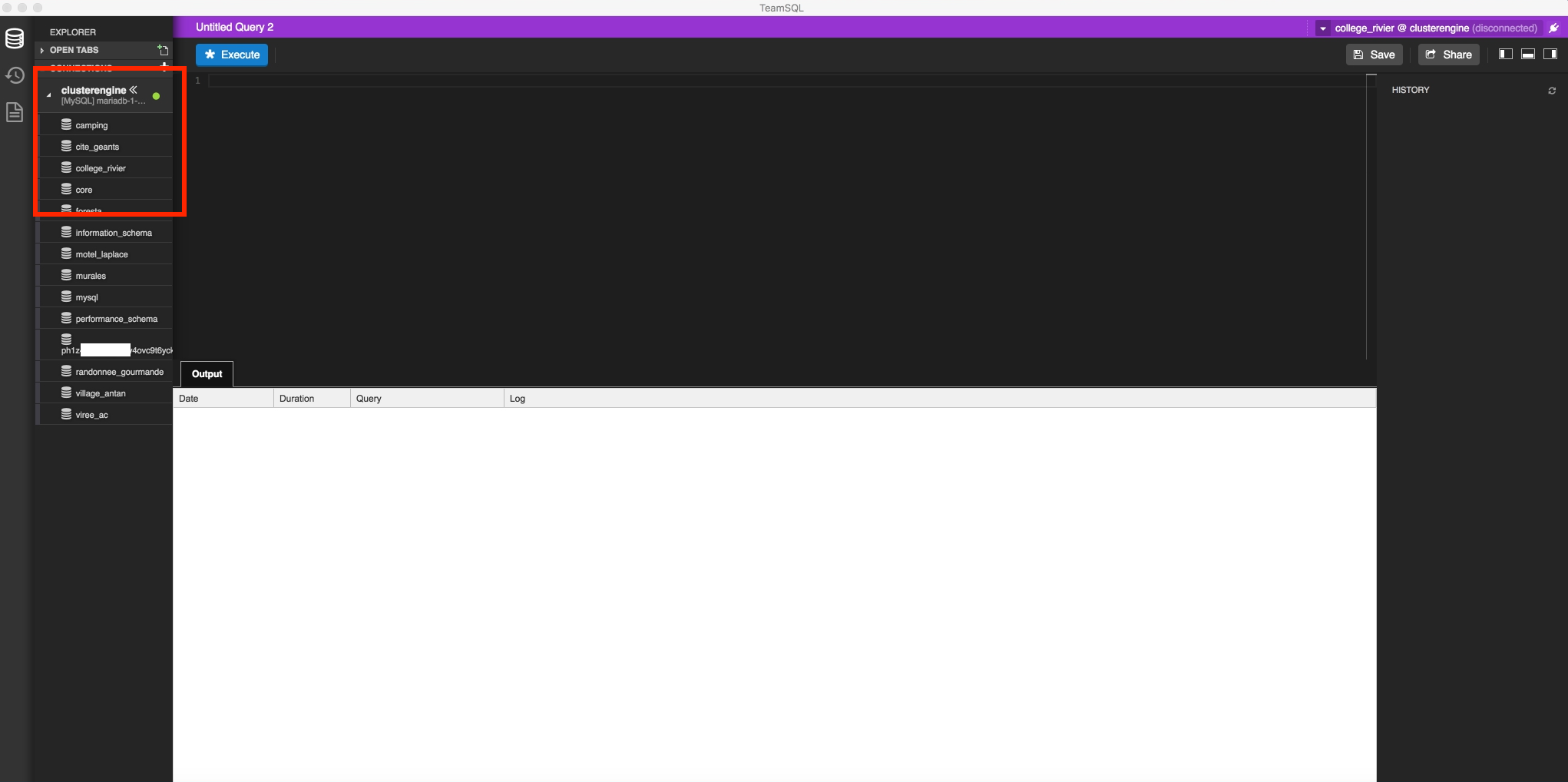 MySQL
Microsoft SQL Server
PostgreSQL
AWS Redshift
AWS Aurora
MariaDB
CitusData
The TeamSQL team is ready to hear your comments and suggestions, what other database and what other features you would like to be added. The project is still under development and we think it is necessary to listen to the users' opinions.
Now we are going to talk about interesting options of TeamSQL.
Single and convenient search allows you to find your data and queries fast and easy.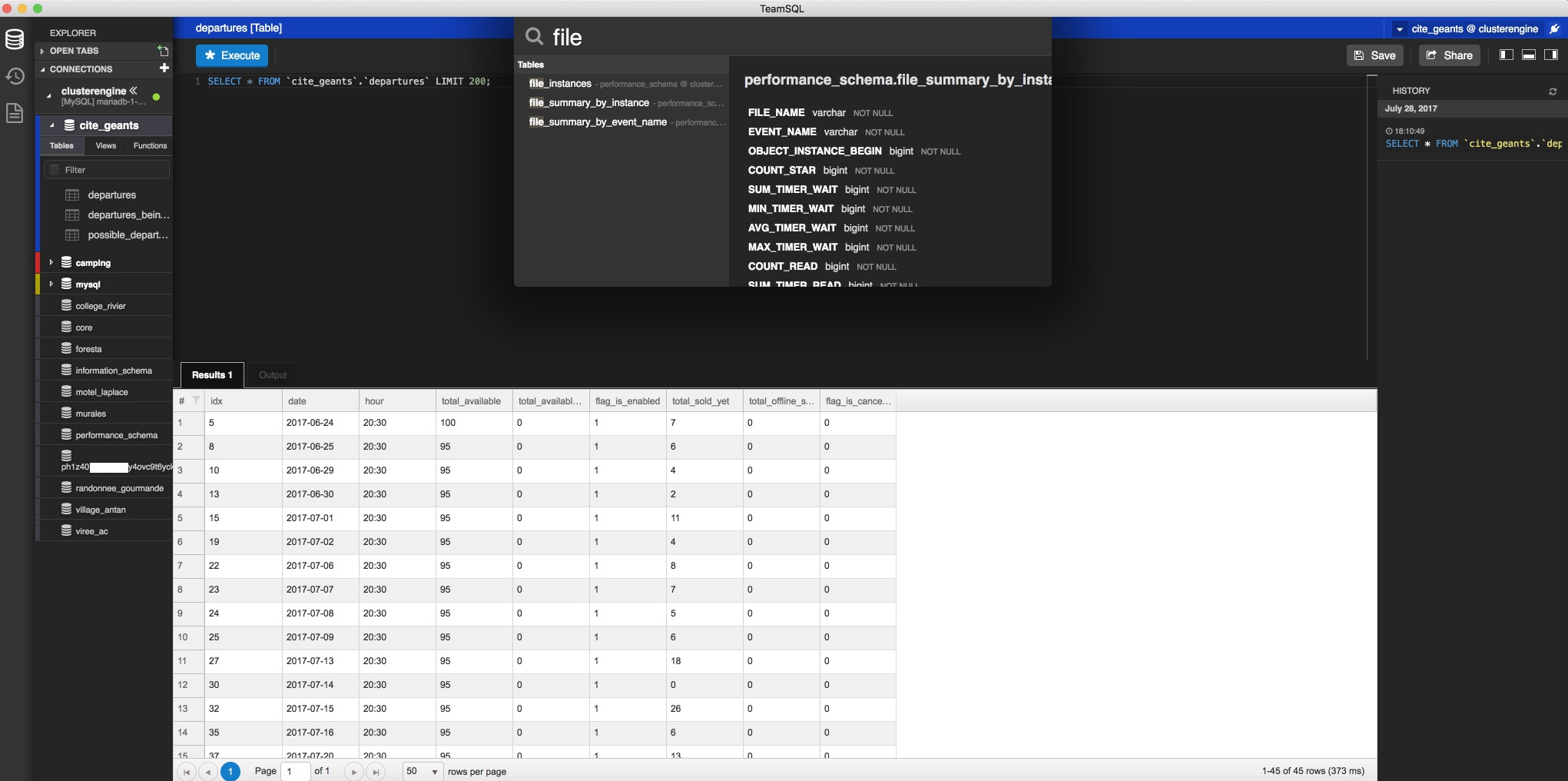 Team management. A tool to organize team work on a database. A convenient way to have an access to commands in the database and to the data itself.
Convenient and functional main interface.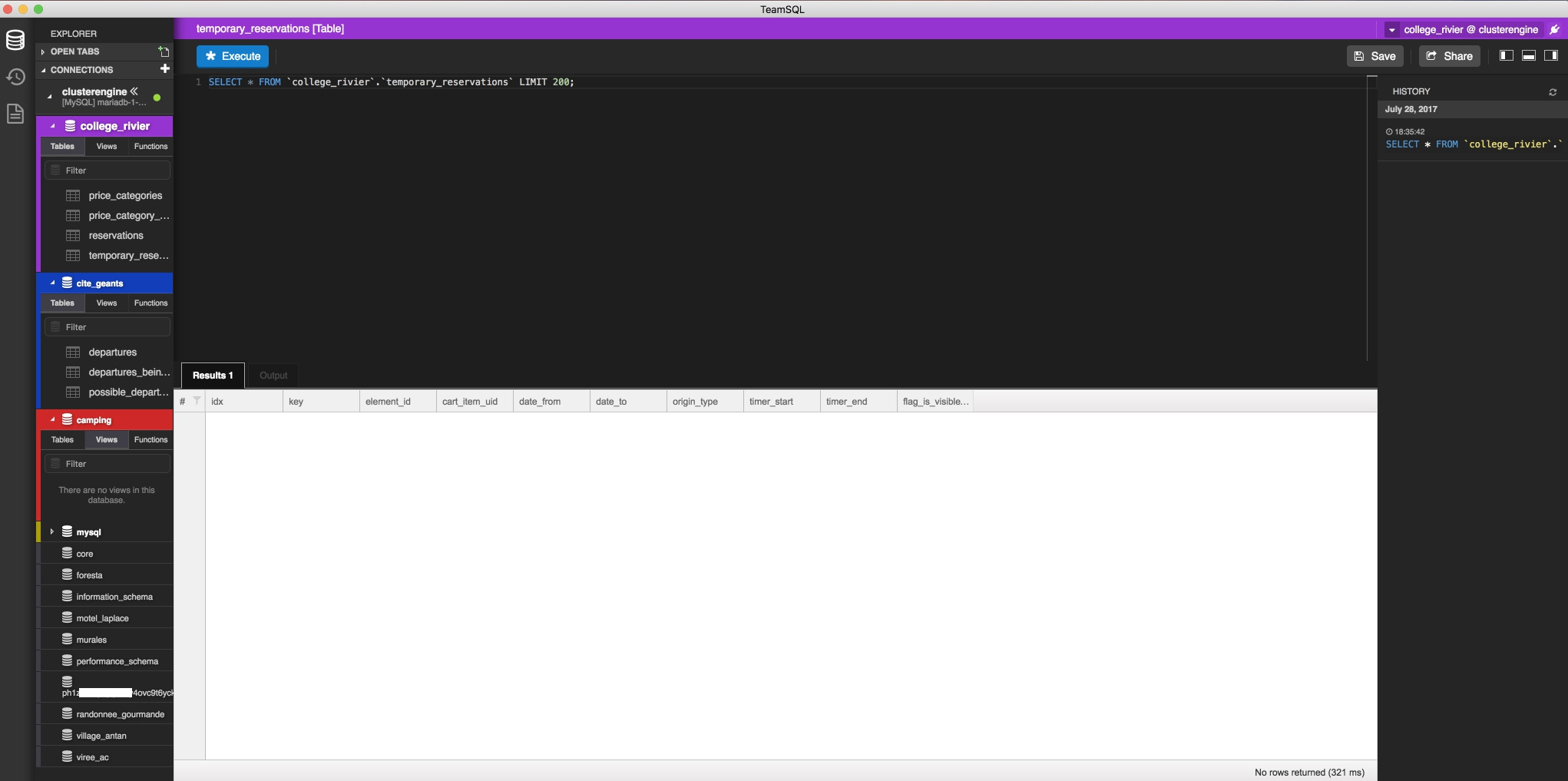 Query history. You can see queries that have occurred, also it is possible to delete these queries if they slow down your database or are executed incorrectly. The obvious advantage is that you can see all of this clearly and restore the history of changes.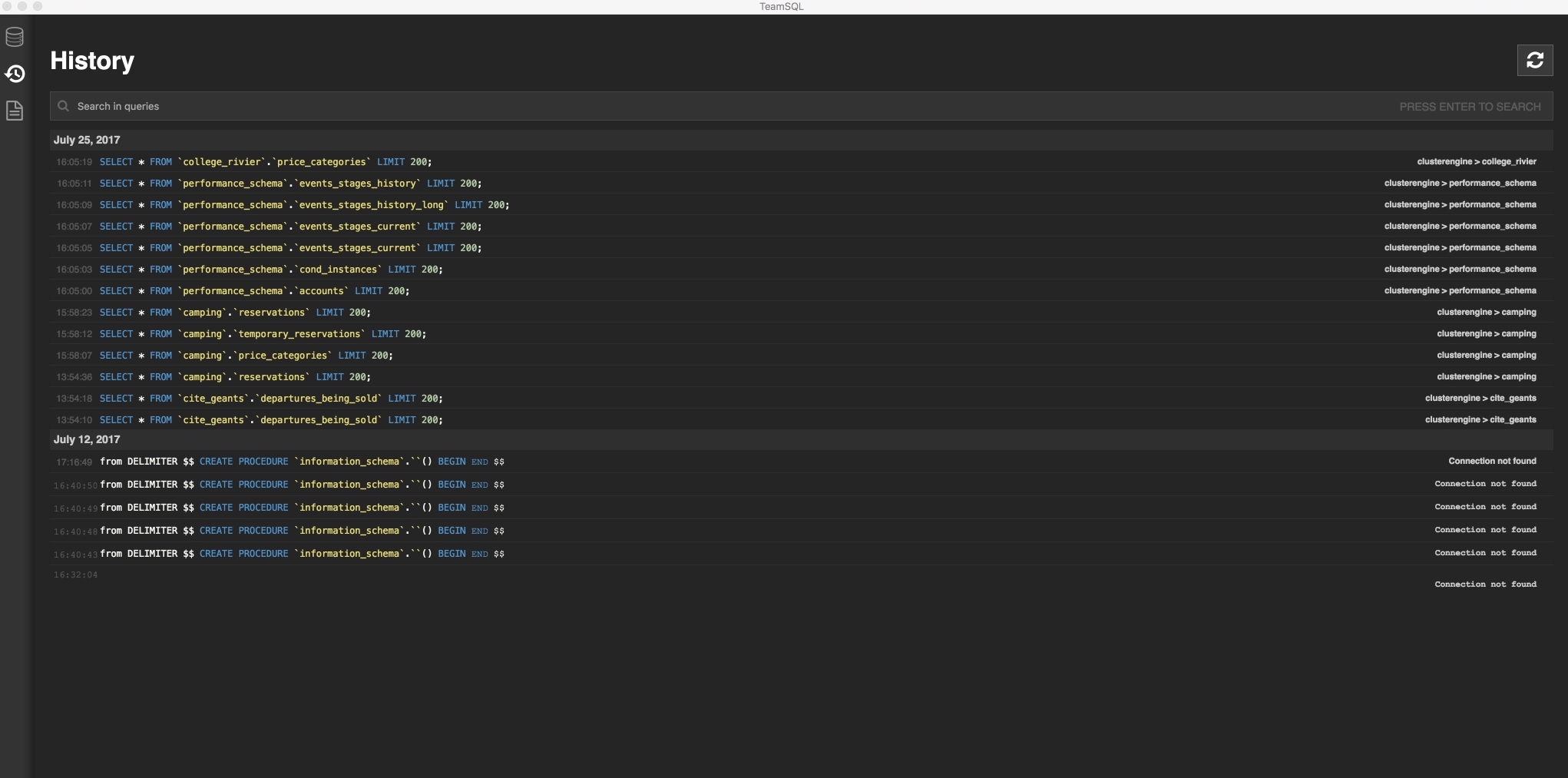 Cloud Storage for Saved Queries.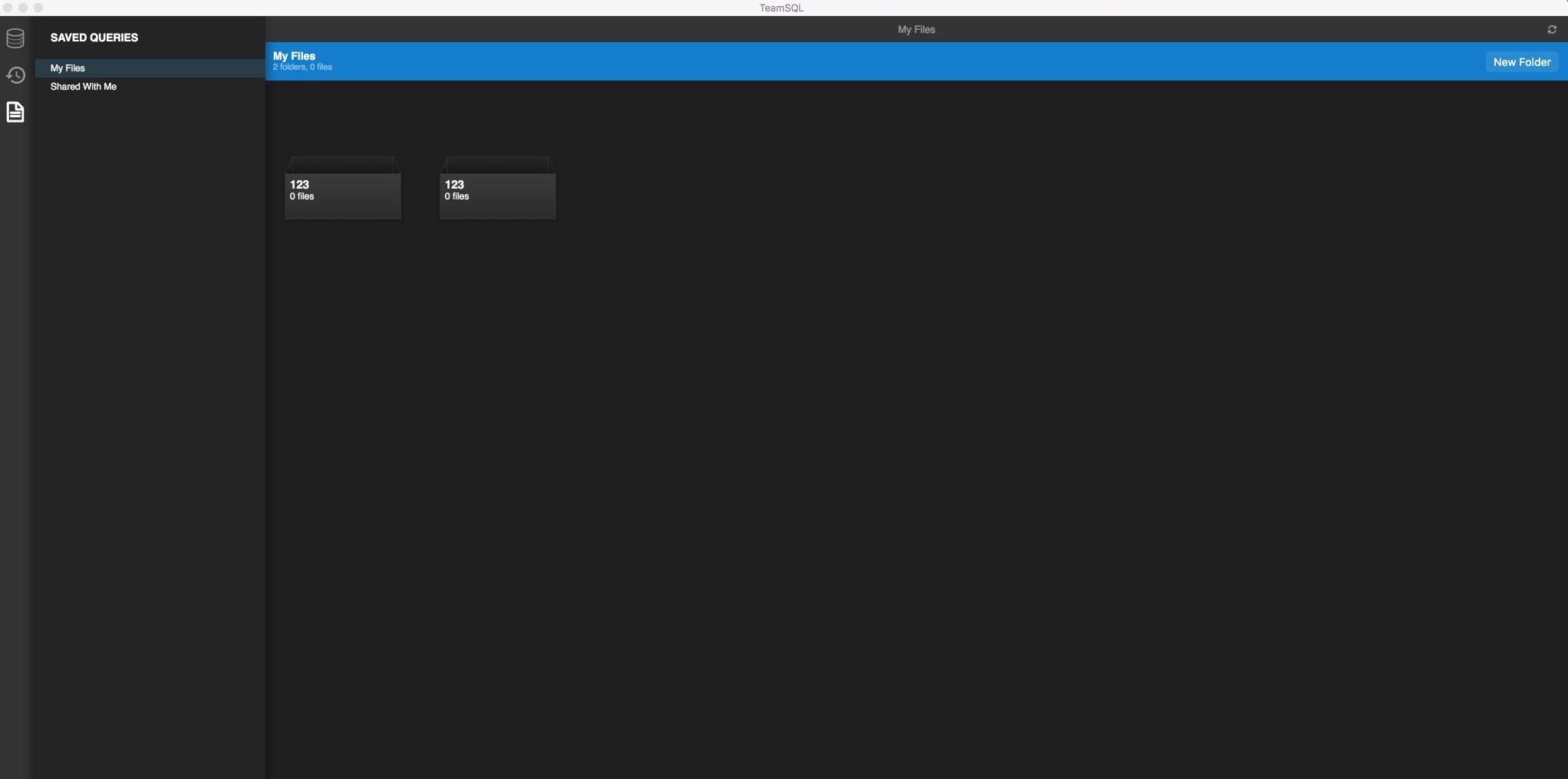 To sum up, I would like to say that TeamSQL has turned out to be quite an interesting product that will be useful for many DBA developers as it really simplifies the work with the database, makes it convenient and visual, the program interface is clear and functional. The ClusterEngine team sees potential in the product to be useful for both experienced developers as well as for DBA beginners. Whether it finds its way on the market remains to be seen. We would definitely like to see how it develops further over time.